Legal Q&A
Answers to common legal questions about accidental injury, negligence, and insurance.
Question: Car hit me from behind, we exchanged information, now the person won't cooperate.

I was involved in a small accident car hit me from behind minor damage, I got her information name address picture of her license and license plate. Since the damage was small she offered to pay out of pocket. I agreed, 3 days pass. I try contacting her and she is ignoring my calls. I was told to file a delayed accident report form and send it to the address in Tallahassee, I was also told to file a civil suit against her. So I'm wondering what to do afterwards and would this by any chance affect my insurance in any type of way. If I contact my insurance company about this incident will my insurance rate be effected, I also did not get her insurance information because she said she had it misplaced.
Answer:
File the delayed police report as soon as possible.
Hopefully, you have collision coverage on your own insurance policy. If so, make a claim to have your vehicle repaired.
Even if you did not obtain her insurance information, your insurance should be able to locate it using her license plate. Your insurance would then file a subrogation claim against her insurance to recover what they paid out plus your deductible.
As long as your insurance is made whole again and recovers what they paid out, your rates should not be affected.
If you do not carry collision coverage on your own insurance, you can obtain her insurance information from www.add123.com as long as you have her vehicle information AND a police report number. Once you have her insurance information, file a property damage claim and get your vehicle repaired.
If it turns out that she did not have insurance at the time and you did not carry collision coverage, a small claims lawsuit may end up being your answer. You have a 4 year time limit in which to file that lawsuit and since you would have to pay a filing fee, I would suggest using this as a last resort.
If you experience any pain or injuries as a result of this accident, seek immediate medical attention and call an experienced personal injury attorney in your area.
Under the new Florida PIP (no fault) law, you must seek treatment within 14 days after an accident or you lose your PIP coverage. PIP coverage is primary insurance that would pay up to $10,000.00 in medical expenses and lost wages that are related to the accident. Hope this answers your question.
Get your free consultation today.
Call
Click To Call
(855) OMAR-411
SMS
Click To Text.
(954) 951-3535
Email
Submit a form.
Email Me
Get on the road to recovery.
It all starts with your free case consultation. There's no cost or obligation.
Clients agree:

OC Legal

delivers

five star service

.

More Reviews

... his in-depth knowledge, wide experience, good heartedness and passion for justice would serve anyone well ...
Gregory on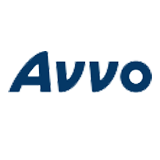 ... will provide personal attention to ensure you receive the outcome you deserve.
Ross on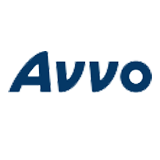 Omar is thorough. He is prompt. He is diligent to the last detail.
G. Thomas on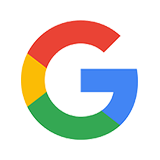 15291 NW 60th Ave, Suite 107, Miami Lakes, FL 33014
Serving all of Miami-Dade County, including:
Miami

Miami Lakes

Miami Gardens

Hialeah

Golden Seal Beach
Homestead

Doral

Coral Gables

Opa-Locka

Aventura
8751 W Broward Blvd, Plantation, FL 33324
Serving all of Broward County, including:
Fort Lauderdale

Sunrise

Plantation

Lauderhill

Tamarac
Lauderdale Lakes

Weston

Davie

Hollywood

Pembroke Pines
1500 Colonial Blvd, Fort Myers, FL 33907
Serving all of Lee County, including:
Fort Myers

Cape Coral

Sanibel

Bonita Springs

Lehigh Acres
Alva

Captiva

Fort Myers Beach

Tice

Cypress Lake
501 Goodlette-Frank Rd, Naples, FL 34102
Serving all of Collier County, including:
Naples

Golden Gate

Goodland

Naples Manor

Orangetree
Marco Island

Everglades City

Lely

Immokalee

Chokoloskee