Legal Q&A
Answers to common legal questions about accidental injury, negligence, and insurance.
Question: My husband will be getting a settlement for a personal injury case. How much of this settlement am I entitled to?

I have been supporting him and paying his bills since his accident. Because of this accident (and the effects it has had on his personality) and the fact that he allowed his Mother to move in to our home (I am now expected to support her as well), I do not foresee our marriage continuing for much longer. Without me to pay for him and his Mother's living expenses, they would be homeless. Which is why I stay. When he gets his settlement and can take care of himself and his mother, our marriage will be over. At that point, I want to know what % of his settlement I can claim. Thank you.
Answer:
I'm sorry to hear about your circumstances. Besides a potential economic damages distribution as part of a divorce, you may be entitled to a claim for loss of consortium.
Florida allows a spouse or family member of an injured person to pursue a claim against the negligent (at-fault) party for loss of love, affection, companionship, comfort, and/or sexual relations that were negatively affected by the person's injury.
If your husband's injury negatively affected your marriage, I think you have a valid claim. I strongly recommend that you contact my office for a free consultation and complete analysis of your case. I look forward to hearing from you.
Get your free consultation today.
Call
Click To Call
(855) OMAR-411
SMS
Click To Text.
(954) 951-3535
Email
Submit a form.
Email Me
Get on the road to recovery.
It all starts with your free case consultation. There's no cost or obligation.
Clients agree:

OC Legal

delivers

five star service

.

More Reviews

... his in-depth knowledge, wide experience, good heartedness and passion for justice would serve anyone well ...
Gregory on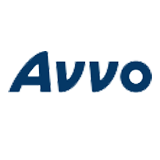 ... will provide personal attention to ensure you receive the outcome you deserve.
Ross on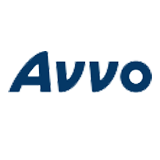 Omar is thorough. He is prompt. He is diligent to the last detail.
G. Thomas on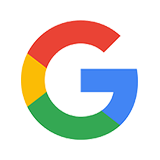 15291 NW 60th Ave, Suite 107, Miami Lakes, FL 33014
Serving all of Miami-Dade County, including:
Miami

Miami Lakes

Miami Gardens

Hialeah

Golden Seal Beach
Homestead

Doral

Coral Gables

Opa-Locka

Aventura
8751 W Broward Blvd, Plantation, FL 33324
Serving all of Broward County, including:
Fort Lauderdale

Sunrise

Plantation

Lauderhill

Tamarac
Lauderdale Lakes

Weston

Davie

Hollywood

Pembroke Pines
1500 Colonial Blvd, Fort Myers, FL 33907
Serving all of Lee County, including:
Fort Myers

Cape Coral

Sanibel

Bonita Springs

Lehigh Acres
Alva

Captiva

Fort Myers Beach

Tice

Cypress Lake
501 Goodlette-Frank Rd, Naples, FL 34102
Serving all of Collier County, including:
Naples

Golden Gate

Goodland

Naples Manor

Orangetree
Marco Island

Everglades City

Lely

Immokalee

Chokoloskee