Legal Q&A
Answers to common legal questions about accidental injury, negligence, and insurance.
Question: I was hit from behind by a car that says a car hit him from behind into me but the other car ran who is at fault?

When I talked to the insurance they said it was not the guys fault because he did not cause the accident but he would not of hit me if he was not to close who should pay?
Answer:
Do you have any uninsured motorist coverage (UM) on your own policy?
If you do, that coverage would step into the shoes of the at-fault hit and run driver and compensate you for your injuries. In addition, if you have collision coverage, that would take care of the damages to your vehicle and your insurance company would have to right to go after anyone whom they feel is responsible to get reimbursed and recover your deductible.
In Florida, there is a rebuttable presumption that if you are rear ended by another vehicle, that vehicle is deemed to be at-fault.
I tend to agree with you that, if the car that rear ended you kept a safe distance between his vehicle and yours, his collision into the back of your vehicle might have been avoided.
Speaking from many years of experience handling similar matters, I feel that at the very least, you have a valid claim for comparative negligence against the vehicle that struck you from behind.
I strongly suggest calling my office for a free consultation and complete analysis of your case. I look forward to hearing from you.
Get your free consultation today.
Call
Click To Call
(855) OMAR-411
SMS
Click To Text.
(954) 951-3535
Email
Submit a form.
Email Me
Get on the road to recovery.
It all starts with your free case consultation. There's no cost or obligation.
Clients agree:

OC Legal

delivers

five star service

.

More Reviews

... his in-depth knowledge, wide experience, good heartedness and passion for justice would serve anyone well ...
Gregory on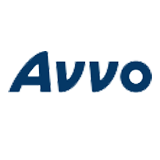 ... will provide personal attention to ensure you receive the outcome you deserve.
Ross on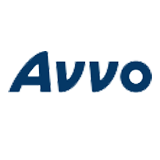 Omar is thorough. He is prompt. He is diligent to the last detail.
G. Thomas on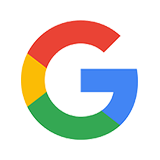 15291 NW 60th Ave, Suite 107, Miami Lakes, FL 33014
Serving all of Miami-Dade County, including:
Miami

Miami Lakes

Miami Gardens

Hialeah

Golden Seal Beach
Homestead

Doral

Coral Gables

Opa-Locka

Aventura
8751 W Broward Blvd, Plantation, FL 33324
Serving all of Broward County, including:
Fort Lauderdale

Sunrise

Plantation

Lauderhill

Tamarac
Lauderdale Lakes

Weston

Davie

Hollywood

Pembroke Pines
1500 Colonial Blvd, Fort Myers, FL 33907
Serving all of Lee County, including:
Fort Myers

Cape Coral

Sanibel

Bonita Springs

Lehigh Acres
Alva

Captiva

Fort Myers Beach

Tice

Cypress Lake
501 Goodlette-Frank Rd, Naples, FL 34102
Serving all of Collier County, including:
Naples

Golden Gate

Goodland

Naples Manor

Orangetree
Marco Island

Everglades City

Lely

Immokalee

Chokoloskee