Legal Q&A
Answers to common legal questions about accidental injury, negligence, and insurance.
Question: I was rear ended, and suffer severe anxiety driving now. Insurance wants to settle for $200.00, covering only medical claim I have. Can I get more?

Both the person who hit me and myself have the same insurance company. I went to a doctor once, the day of accident due to my head hitting the head rest hard and I wanted to make sure I was okay. However, this anxiety while driving is severe and I feel that $200.00 for all the emotional distress/anxiety I have now is a slap in the face.
Answer:
Florida statute 627.737 bars a victim of an automobile accident from recovering damages for pain and suffering unless they can prove to that they have sustained a permanent injury.
This is normally accomplished through a medical diagnosis. In most cases, a licensed physician will need to evaluate the patient over a period of time to confidently conclude the injury is in fact permanent in nature.
Without sustaining a permanent injury, the at-fault insurance carrier is only responsible to compensate you for out of pocket expenses. Under your automobile insurance, your PIP coverage is responsible for paying your related medical expenses at 80% (up to $10,000.00) if you receive treatment within 14 days of an accident.
In addition to your 20% co-pay, you may also be subject to a deductible. PIP will also pay 60% of any lost wages that you incur as a result of the accident, and reimburse you for mileage to and from your medical appointments.
The statute of limitations on an automobile accident in Florida is 4 years. If you accept $200.00 or even $1,000.00 right now, you will likely be asked to execute a release of liability in exchange for the money. This will forever bar you from filing a lawsuit against the driver that caused your accident and/or the owner of the vehicle.
It is common for injuries from automobile accidents to get worse over time. You don't want to be out of luck, if in a month or two from now, you find out that you in fact sustained a permanent injury, and not be able to pursue a claim for pain and suffering because you made the mistake of prematurely settling your case.
I suggest that you wait until you are absolutely sure that all of your injuries have been 100% resolved, and that you will not be seeking any future medical treatment for this accident, before contemplating signing a liability release.
If you realize that your injuries are in fact unresolved, I strongly recommend that you contact my office for a free consultation and complete analysis of your case. I look forward to hearing from you.
Get your free consultation today.
Call
Click To Call
(855) OMAR-411
SMS
Click To Text.
(954) 951-3535
Email
Submit a form.
Email Me
Get on the road to recovery.
It all starts with your free case consultation. There's no cost or obligation.
Clients agree:

OC Legal

delivers

five star service

.

More Reviews

... his in-depth knowledge, wide experience, good heartedness and passion for justice would serve anyone well ...
Gregory on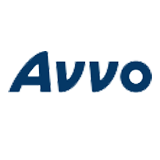 ... will provide personal attention to ensure you receive the outcome you deserve.
Ross on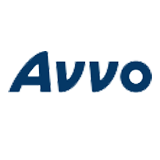 Omar is thorough. He is prompt. He is diligent to the last detail.
G. Thomas on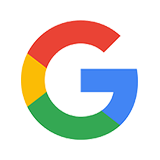 15291 NW 60th Ave, Suite 107, Miami Lakes, FL 33014
Serving all of Miami-Dade County, including:
Miami

Miami Lakes

Miami Gardens

Hialeah

Golden Seal Beach
Homestead

Doral

Coral Gables

Opa-Locka

Aventura
8751 W Broward Blvd, Plantation, FL 33324
Serving all of Broward County, including:
Fort Lauderdale

Sunrise

Plantation

Lauderhill

Tamarac
Lauderdale Lakes

Weston

Davie

Hollywood

Pembroke Pines
1500 Colonial Blvd, Fort Myers, FL 33907
Serving all of Lee County, including:
Fort Myers

Cape Coral

Sanibel

Bonita Springs

Lehigh Acres
Alva

Captiva

Fort Myers Beach

Tice

Cypress Lake
501 Goodlette-Frank Rd, Naples, FL 34102
Serving all of Collier County, including:
Naples

Golden Gate

Goodland

Naples Manor

Orangetree
Marco Island

Everglades City

Lely

Immokalee

Chokoloskee