Legal Q&A
Answers to common legal questions about accidental injury, negligence, and insurance.
Question: What legal action can I take as my son got hurt in head at Lowe's playground by a hammer head due to negligence?

We went to a Lowe's store indoor playground and my 4-year old son got hurt (badly) in his head as they kept a hammer with loose head in the table which another older boy was holding and waving when the incident happened. The hammer head slid off the wooden stick while the boy was waving it in the air and directly hit my son as he was sitting next to that boy. We had to go to emergency due to this and my son got stitches. My question is what legal action can I take? If Lowe's offer compensation for this, how much can I ask for it?
Answer:
It sounds like you have a strong case for negligence against Lowe's. They have a duty to make sure the playground area is free from any dangerous conditions. By allowing a child to get ahold of a hammer that resulted in injuries to your son, they have arguably breached their duty.
The true value of his case would be determined by a jury of your peers. There is no limit as to what you can ask for. If Lowe's makes an offer, the amount will depend on many factors, which include liability and damages.
Stores like Lowe's often will tell you that they are investigating the claim and give you the run around for a few months before claiming they aren't responsible. I strongly suggest calling my office for a free consultation and complete analysis of your case.
The longer you wait, the more you could be jeopardizing your case. You shouldn't give any statements or sign any documents without first consulting with an attorney.
An experienced attorney can put Lowe's on notice of your claim, request that they preserve any and all evidence (including video surveillance footage), and assist you with the entire claim. I look forward to hearing from you.
Get your free consultation today.
Call
Click To Call
(855) OMAR-411
SMS
Click To Text.
(954) 951-3535
Email
Submit a form.
Email Me
Get on the road to recovery.
It all starts with your free case consultation. There's no cost or obligation.
Clients agree:

OC Legal

delivers

five star service

.

More Reviews

... his in-depth knowledge, wide experience, good heartedness and passion for justice would serve anyone well ...
Gregory on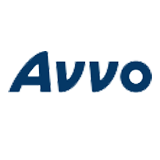 ... will provide personal attention to ensure you receive the outcome you deserve.
Ross on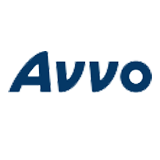 Omar is thorough. He is prompt. He is diligent to the last detail.
G. Thomas on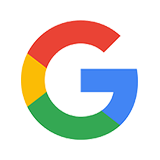 15291 NW 60th Ave, Suite 107, Miami Lakes, FL 33014
Serving all of Miami-Dade County, including:
Miami

Miami Lakes

Miami Gardens

Hialeah

Golden Seal Beach
Homestead

Doral

Coral Gables

Opa-Locka

Aventura
8751 W Broward Blvd, Plantation, FL 33324
Serving all of Broward County, including:
Fort Lauderdale

Sunrise

Plantation

Lauderhill

Tamarac
Lauderdale Lakes

Weston

Davie

Hollywood

Pembroke Pines
1500 Colonial Blvd, Fort Myers, FL 33907
Serving all of Lee County, including:
Fort Myers

Cape Coral

Sanibel

Bonita Springs

Lehigh Acres
Alva

Captiva

Fort Myers Beach

Tice

Cypress Lake
501 Goodlette-Frank Rd, Naples, FL 34102
Serving all of Collier County, including:
Naples

Golden Gate

Goodland

Naples Manor

Orangetree
Marco Island

Everglades City

Lely

Immokalee

Chokoloskee